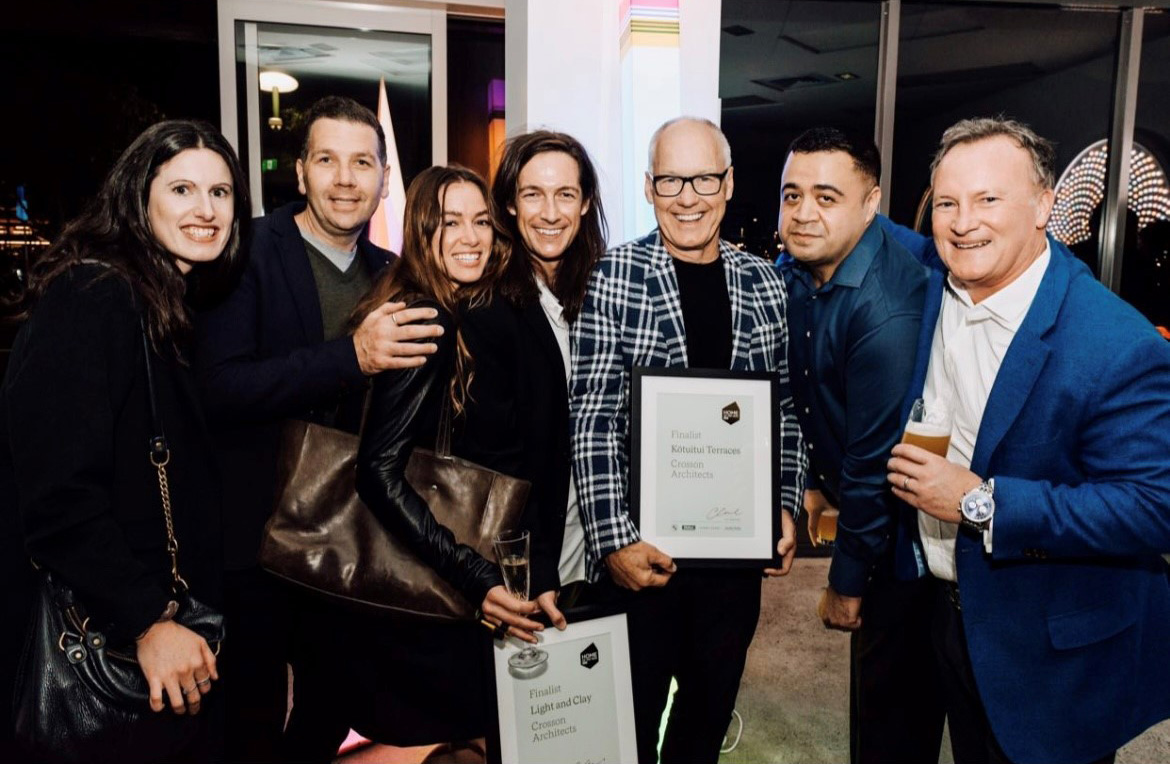 Kōtuitui Terraces has been named a finalist for Home of the Year 2021.
Kōtuitui in Māori means 'to connect', a name gifted by Te Ākitai Waiohua to the development. These homes connect to mana whenua, to the land, to the community, the landscape and the city. The intention was to create a new connected community in the affordable, social sector of the housing market. Kōtuitui is a collection of two, three and four bedroom terrace homes, that are distinctive and have an individual character. They are built in solid timeless materials with variation in roof lines, heights and brick colours but creating a cohesive identity. The Kiwibuild price points are no impediment to providing quality urban design and Architecture. The aim was to construct a unique built environment, and to establish a community in a market that does provide challenges in being able to create the best possible outcomes at affordable prices.
Big thanks to all the hands that contributed to this project; the team at Crosson Architects, our mates at Avant Property Development Ltd; to Chancellor Construction; and to all of the consultants and suppliers.
Thank you to HOME Magazine and the 2021 judges. Congratulations to the winners and our fellow finalists! Read more at HOME Magazine.